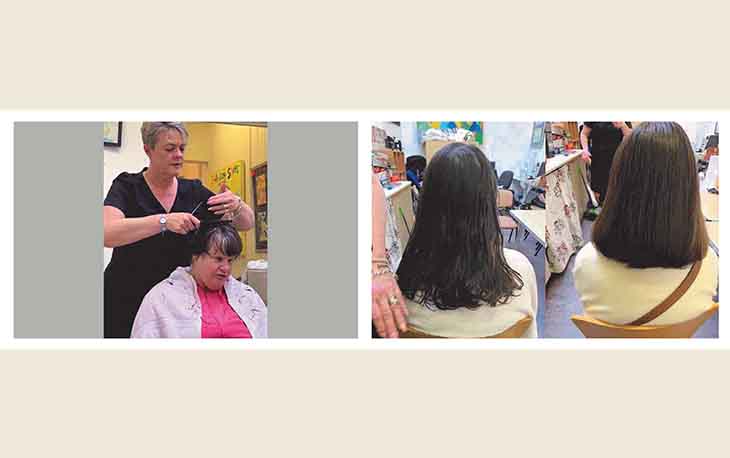 Samantha Wasmuth and Tansy Smith from T W Boorman Funeral Services ran a pop-up hairdresser's at a local mental health sanctuary, giving free hairdos to vulnerable visitors.
Armed with curling tongs, shampoo and scissors Sam and Tansy set about pampering those visiting Mental Health Resource, the charity committed to improving mental wellbeing across Kent.
Samantha said: "Those walking through the door at Mental Health Resource may not have a great deal to buy essential things like food and pay bills, yet alone paying for haircuts.
"They were completely surprised and overwhelmed that we could give them fresh hairstyles free of charge. They already can't wait until next time."
Mental Health Resource asked T W Boorman how it could help their initiative after Samantha and Tansy put up posters in the Tunbridge Wells funeral home promoting the charity for Mental Health Awareness Month.
The pair met with Jenny Williams, Fundraising Manager at Mental Health Resource, and with Tansy's past experience as a fully-trained hairdresser, suggested a pop-up hair salon.
Samantha and Tansy gave ten haircuts while playing Christmas tunes and handing out tea and cakes baked by Debbs Straeche, Funeral Service Operative at T W Boorman.
Both Sam and Tansy plan to return with their pop-up hair salon within the next couple of months, with the satisfied customers already signed up for another trim.